Greg Amanti's work often begins with a misinterpretation of sights and sounds. His series encompass many different materials, the majority of his work is built on a foundation of string and plaster. Greg starts with a sketch and then builds the illustration into a three dimensional representation.
His hope is to create a visceral landscape that reveals itself a little at a time, in which the viewer is immersed. Presenting not only a photograph of the familiar, but a collection of visual experiences and memory.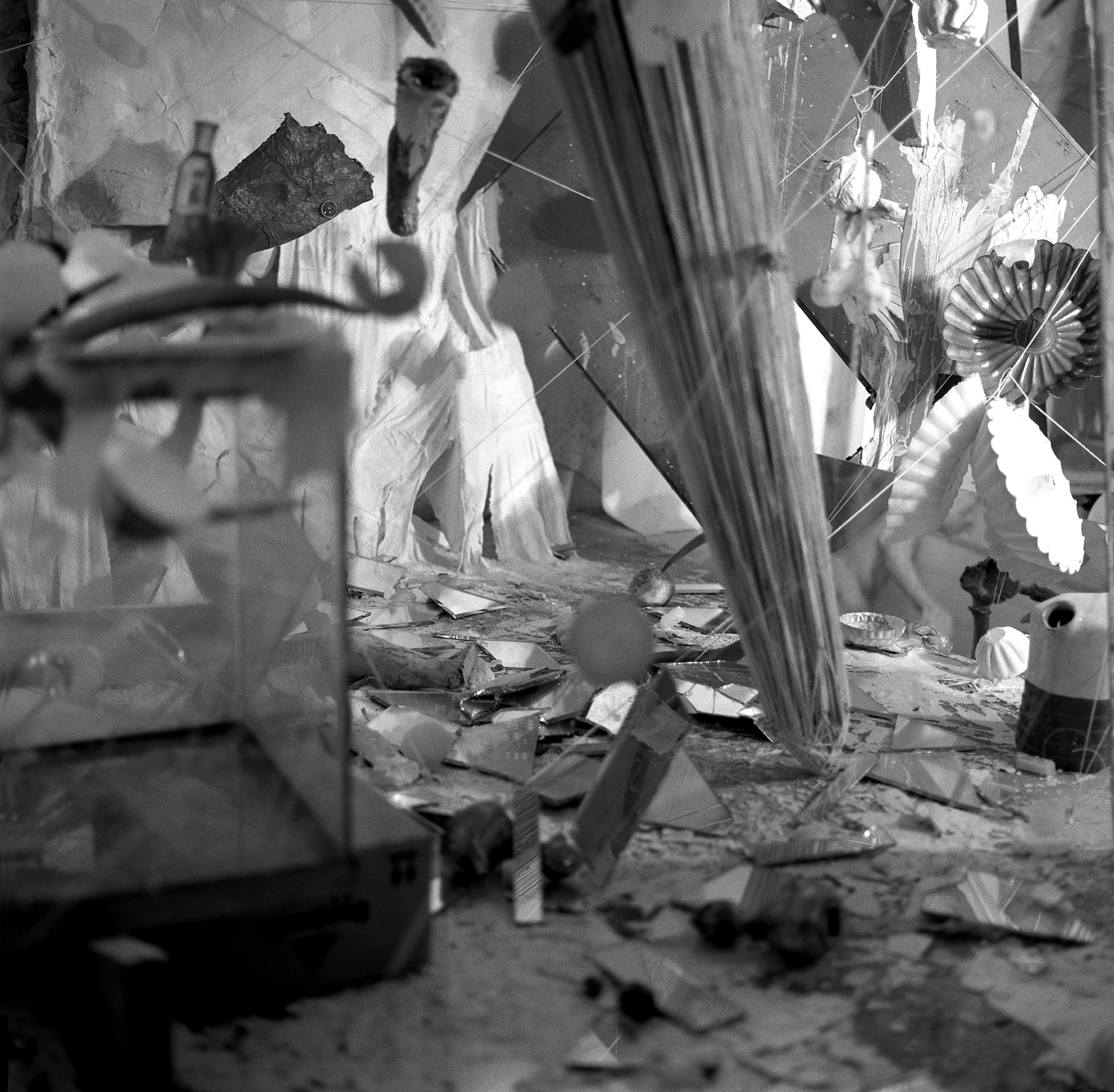 Greg Amanti is a master mold maker, stone carver, and critically acclaimed artist and artisan. He has worked and trained at the two largest foundries on both coasts, and assisted some of the most well-known contemporary artists, including Kiki Smith. His own work has garnered much attention, as well, including an exhibition at the Fort Collins Museum of Contemporary Art, the Hinterland Art Space, The Miami Photo Salon during Art Basel, The Workhouse and The Redline Art Center "Between the Medium Seeing Photographically" during the Month of Photography curated by Mark Sink. Greg was also awarded the "Photographers Forum Award of Excellence".
Most recently, Greg has collaborated with the BND DSGN Conference for the 2030 Future Fair Art walk's Design Challenge as well with the 2016, 2017 BND DSGN exhibit installation in the LibertyTheater and was one of four judges for the fire pit sculpture contest at Oregon Winrterfest 2018.
2019 The Gallery at Pickney Center - Bend, Or
2019 Oregon Winterfest - Bend, Or
2018 Dab Art, H Gallery + Studios - Ventura, Ca
2017 Featured Artist at The Workhouse - Bend, Or
2017 Group show at the Redline Contemporary Art Center- Denver, Co
2015 Shown at the Miami Photo Salon - Miami, FL
2014 Shown at Hinterland Artspace - Denver, Co
2007 Local Emerging Artists - Fort ----Collins Museum of Contemporary Art
2004 Published in the Annual Spring Photographer's Forum Magazine
Honorable Mention at the Miami Photo Salon during Art Basel
Photographer's Forum Award of Excellence